We have discovered a tremendous product that we want to tell you about! It is Art Resin and as you will see it will bring out the best in your project. You can contact them at https://www.artresin.com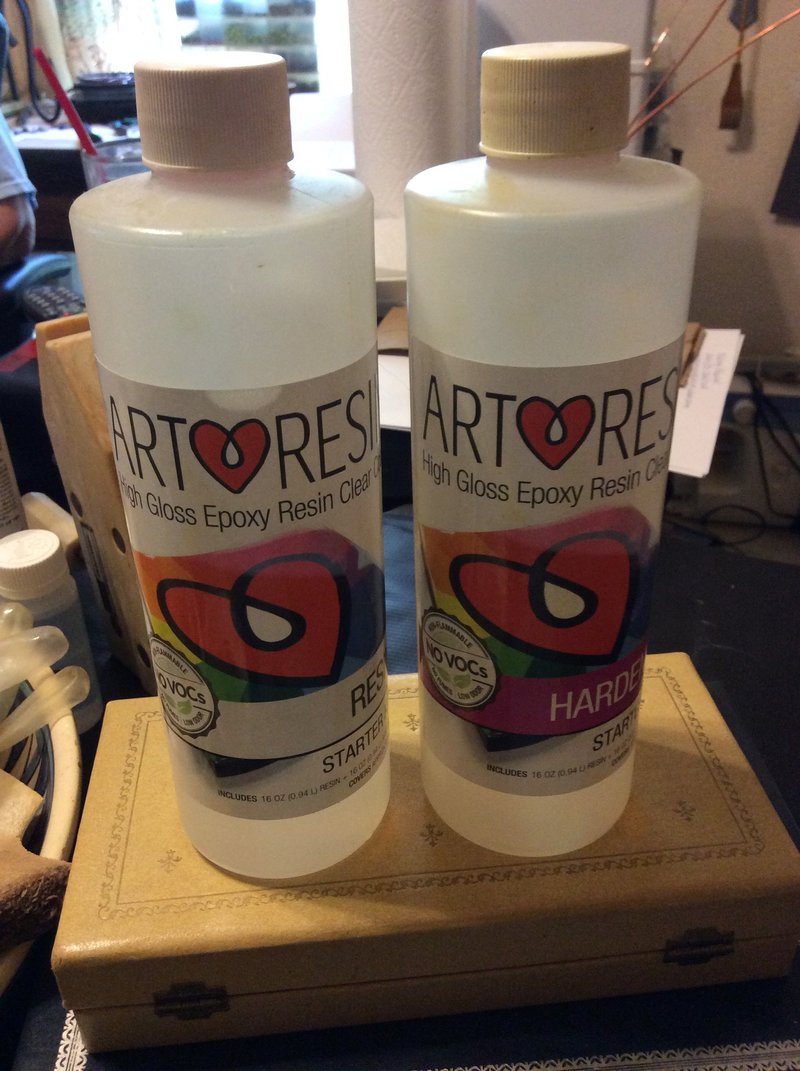 Our latest project is getting ready for the Grapevine Main Street Festival which is a 3 day show located in Grapevine, Texas. We recently had a show and almost all of our resin bracelets sold and needed to be replenished. Gwen starts with a copper bracelet blank that we cut from sheet stock that we buy from a wholesale supplier. She uses several techniques but the most common is drawing the art work on the copper blank with a Sharpie, which will act as a resist. We submerge the bracelet in an acid etch bath, and in about an hour the metal has been etched everywhere the Sharpie wasn't. She then cleans, applies shading and color to the bracelet getting ready for the final product. Once she is satisfied, we mix the product according to Art Resin's instructions, and with the piece on a elevated level surface we apply a liberal amount. During the drying time we form the bracelet and then allow it to fully cure, again in accordance with Art Resin's instructions.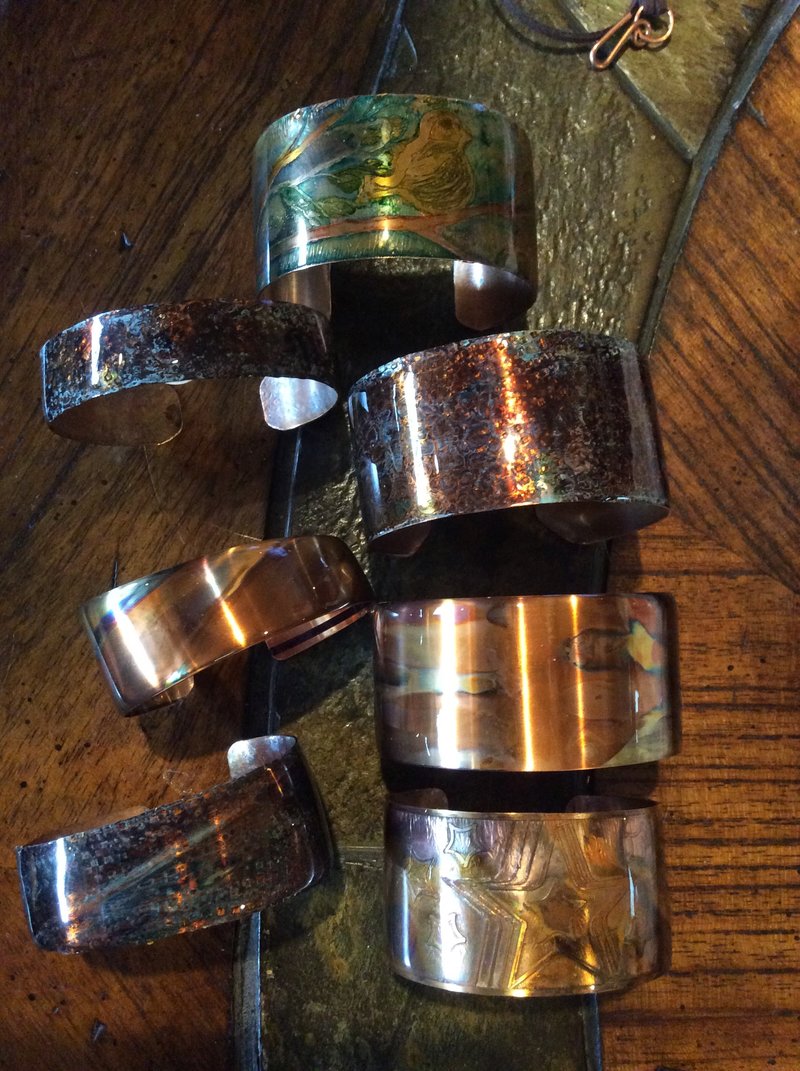 When we started using Art Resin on bracelets, I had a test bracelet that I wore for several months and squeezed down on the bracelet and took it on and off several times a day. We did not experience any cracking or yellowing and we have now sold many of these bracelets to our customers and have not had one complaint or return.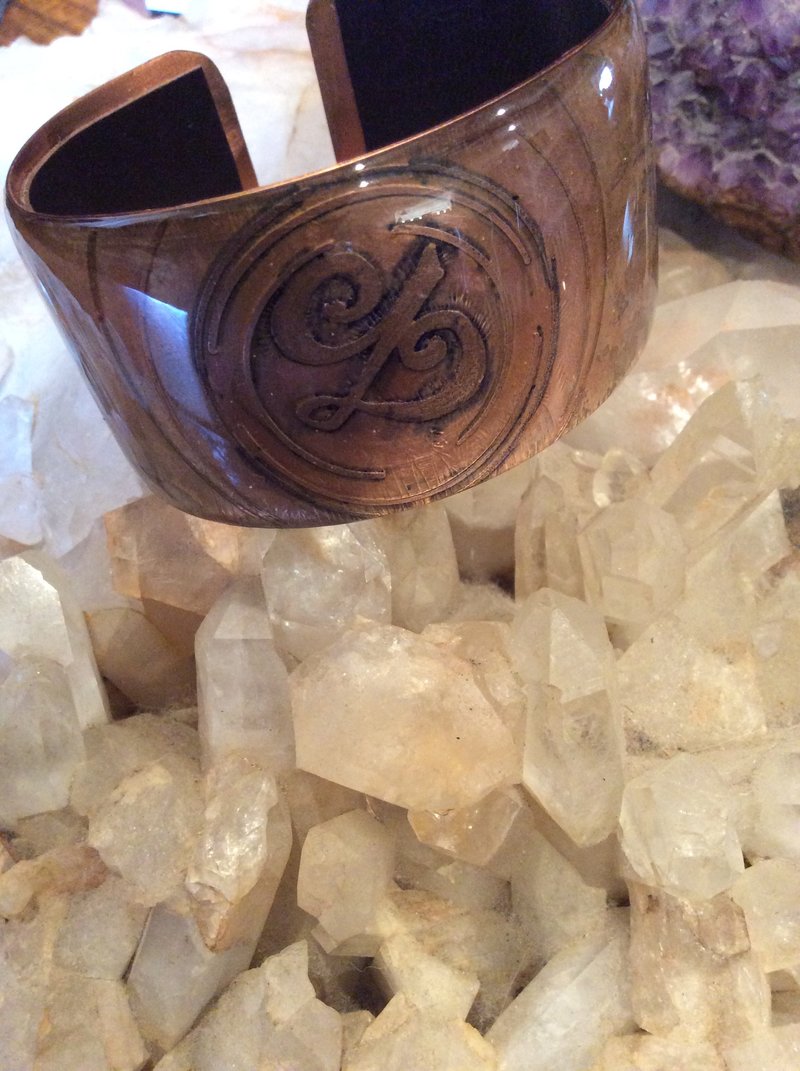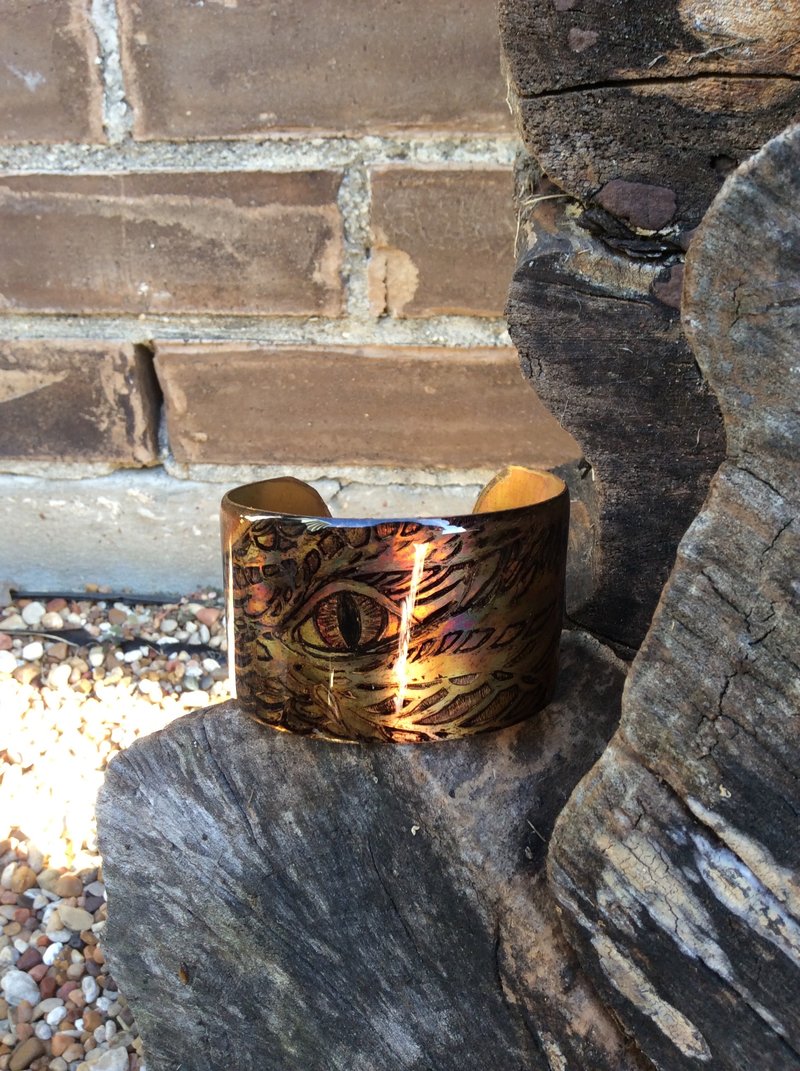 We have since expanded our usage to pendants, metal art and we are sure that we will expand it to other products. This product seems to have endless uses in the Art Jewelry world and we will continue to look for new ways to promote our Company and Art Resin. Please visit our Facebook Page, leave us a comment and Like/Follow our Page KKG Creations